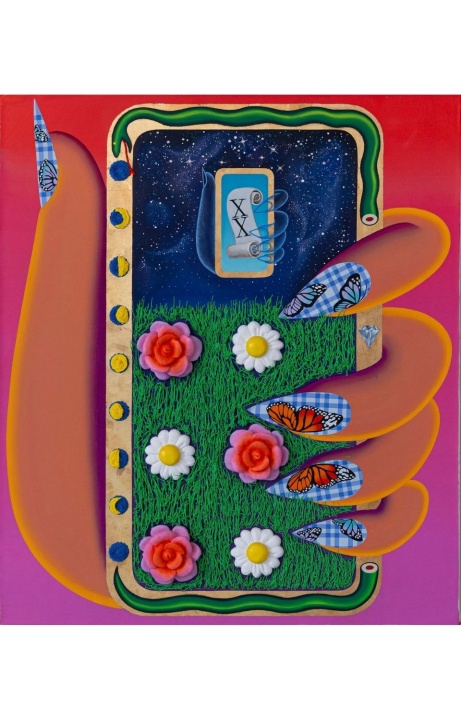 Contemporary Painting at Cranbrook: A Nexus of Creative Exploration. Contemporary painting is a multifaceted realm, and within the hallowed halls of the Cranbrook Painting Department, it transforms into an adaptable scaffold supporting the aspirations of autonomous, driven artists. Here, they chisel and refine their unique creative voices amidst a backdrop of relentless studio labor, ceaseless experimentation, profound research, and impassioned discourse. We do not adhere to a monolithic approach, a single overarching methodology, or a specific discourse. Rather, we offer an educational voyage that is distinct, unassailable, and guided by the cross-fertilizing interests of a diverse artistic community.
Our department celebrates the kaleidoscope of painting approaches, ranging from venerable traditions to audacious forays into the expanded domain of artistic expression. Dynamic dialogues unfurl, fostering a fertile ground for both conceptual and procedural exploration. As we congregate, we deconstruct the distinct modes, materials, and ideas each artist brings to our fold. Our collective consciousness reverberates with an ever-shifting tapestry of perspectives, influenced by the kaleidoscope of art history, identity, theory, technology, philosophy, and culture. In this mosaic, students invigorate one another, forging an indomitable creative community while forging their singular visions of the uncharted realms of painting.
Martha Mysko & Willie Wayne Smith: Pioneers of Vision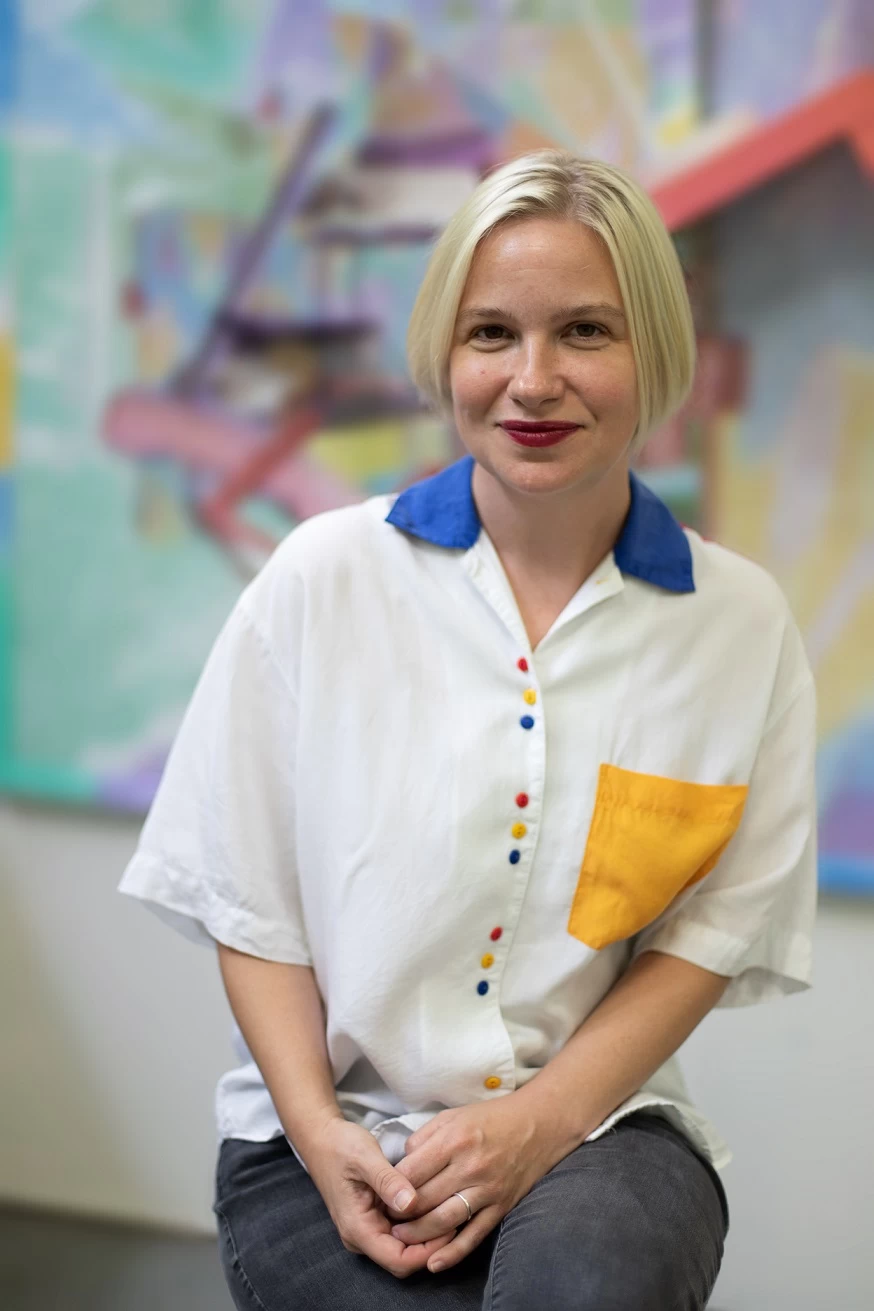 Within our illustrious faculty, Martha Mysko stands as a luminary whose artistic repertoire transcends the boundaries of traditional painting. Her oeuvre unfurls as expansive installations, where the language of painting interlaces seamlessly with sculpture, digital media, video, and photography. Galleries around the world, from Belle Isle Viewing Room to Wasserman Projects, have hosted her solo exhibitions. Collaborative endeavors at venues like Fjord Gallery and Elephant Art Space underscore her versatility. Her work has graced the pages of renowned publications such as Nylon Magazine and Artforum, and her presence has left an indelible mark on exhibitions at institutions like the Museum of Contemporary Art Detroit and Cranbrook Art Museum. Her academic journey led her to a masterful culmination with an MFA in Painting from Cranbrook Academy of Art in 2011.
Willie Wayne Smith, another luminary within our department, navigates a diverse realm of artistic processes, weaving personal narratives and societal discourse into intricately layered creations. His artistry has been showcased in prestigious galleries and institutions from Harper's in East Hampton to the Cranbrook Art Museum. Exhibitions at Library Street Collective, Ruttkowski; 68, Essex Flowers, FJORD Gallery, Sadie Halie Projects, and more bear testament to his prodigious talent. His work has graced the pages of publications like Artnet, Artspace, and Vice, solidifying his status as an artist of profound impact. Willie's educational journey saw the culmination of his artistic prowess with an MFA from Cranbrook Academy of Art in 2010, following a BFA from the Maryland Institute College of Art in 2006.
Critique: The Crucible of Creative Refinement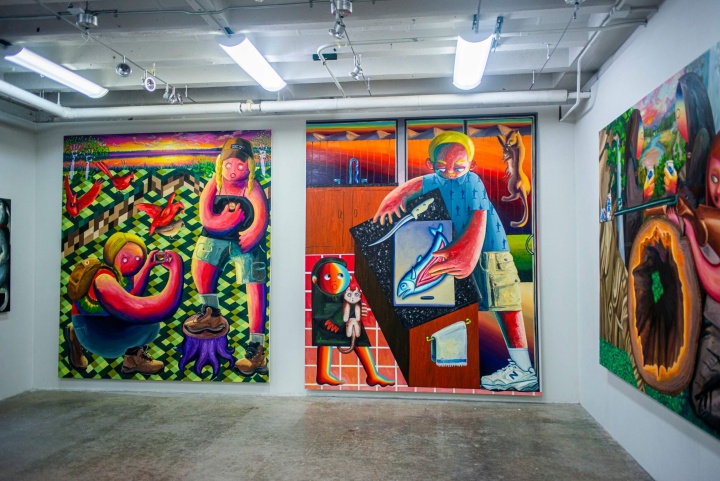 The heart of our department beats with the rhythm of individual exploration within the studio. Group and individual critiques punctuate the artistic journey, igniting dialogues between students and our Artists-in-Residence. In these charged encounters, students are impelled to scrutinize their artistic intent, foster a culture of experimentation, and propel their work into uncharted territories. The intellectual tapestry is further enriched by visiting artists, critics, and theorists who contribute lectures, critiques, and seminars, broadening the horizons of our curriculum. Notably, a distinguished critic or curator lends their insight to critique each student's thesis work upon the culmination of their fourth semester.
Weekly group critiques foster profound conversations that delve into the heart of issues resonating within the department's creative crucible. On a monthly cadence, we convene for comprehensive discussions, delving into readings meticulously chosen to align with the prevailing artistic zeitgeist. These readings are, in essence, a reflection of the vibrant and ever-evolving discourse within our artistic community. Field trips to Detroit-based artist studios and galleries allow students to interface with the thriving local art ecosystem. Periodically, the department embarks on a pilgrimage to New York City, immersing ourselves in the heart of the art world, weaving connections with luminaries who have graced our midst as visiting artists and critics.
Read More : Artistic Evolution in 2023: Unveiling the Future of Art
Facilities: The Alchemical Forge of Creation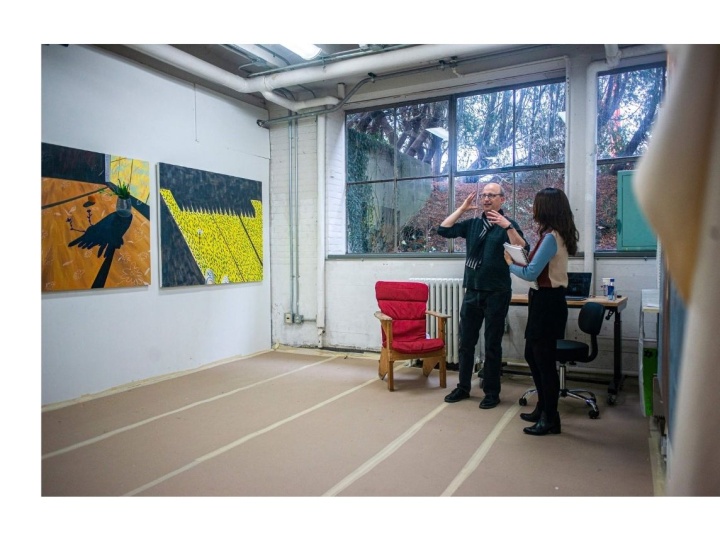 Eliel Saarinen's architectural genius designed our studio building with a singular purpose — to provide the ideal sanctuary for painters. With lofty ceilings, substantial walls, abundant natural light, and an aura of seclusion, our studios are havens for artistic alchemy. Accessibility knows no bounds, as students enjoy round-the-clock access to their creative sanctuaries, conveniently situated within proximity to the library, Central Media Lab, Art Museum, and deSalle Auditorium. A treasure trove of basic hand tools and cutting-edge photo documentation equipment awaits their use. For those seeking to craft stretcher bars, constructions, and shaped canvases, the adjacent woodshop stands at their disposal under the watchful eye of a skilled technician. We even boast a "toxic room" fortified with a state-of-the-art ventilation system, catering to the most adventurous explorations in airborne and liquid mediums.
Read More :9 Major Art Painting Styles: An Overview
Visiting Luminaries: Illuminating Perspectives
Our department is not merely an ivory tower but a vibrant nexus of thought and creativity, enriched by an annual influx of visiting artists, critics, curators, and theorists. These luminaries infuse our academic year with a kaleidoscope of perspectives, meticulously curated to align with the evolving interests of our student body. Each year, a prominent critic or curator undertakes the solemn task of critiquing each student's thesis show, further refining the artistic crucible that is Cranbrook.
In essence, the Cranbrook Painting Department isn't merely a bastion of artistic tradition; it's a crucible of innovation and evolution. Within these walls, artists are forged, honing their craft, challenging the boundaries of their creativity, and emerging as luminaries in their own right. Welcome to the epicenter of contemporary painting's evolution.