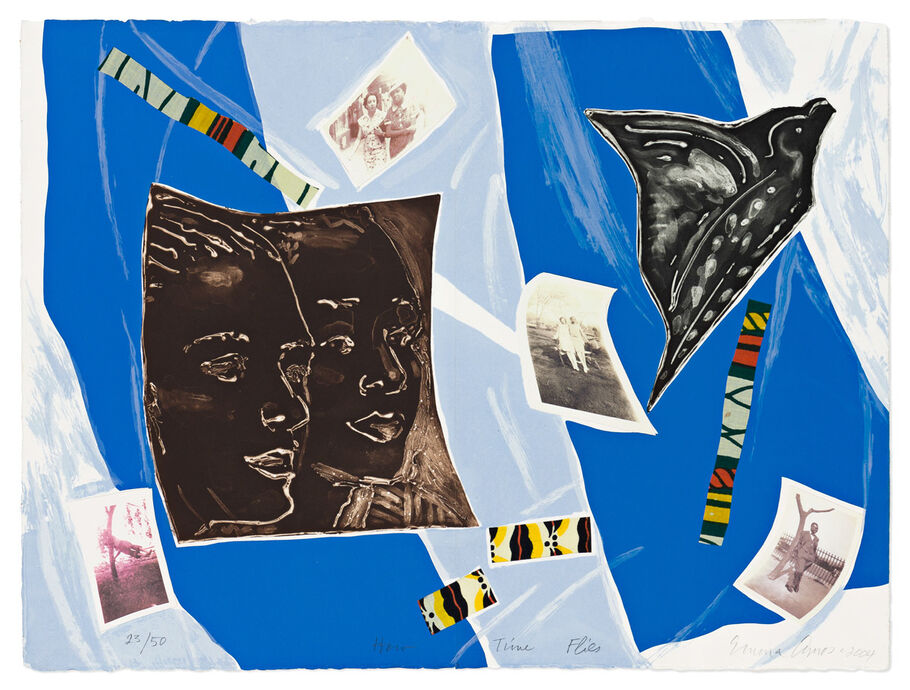 The art world, ever dynamic, consistently ushers in new trends and paradigms that challenge our perceptions and stir our imaginations. As we step into 2023, Artsy engaged in conversations with seven esteemed curators, each a luminary in their own right, to glean their wisdom on the artistic horizons awaiting exploration. These sagacious voices share a collective anticipation of the year ahead, filled with artistic risks, new media ventures, and profound reflections on societal and cultural landscapes.
Larry Ossei-Mensah: Elevating Abstraction by Artists of Color
Larry Ossei-Mensah, an independent curator and Co-Founder of Artnoir in New York, predicts that 2023 will be marked by the ascension of abstraction within the realm of artists of color. This transformative genre, he argues, holds the key to dismantling the notion that artists of color should exclusively create immediately legible, representational works. Ossei-Mensah envisions a future where abstract masters like Mo Booker, Raymond Saunders, Howardena Pindell, Emma Amos, Atta Kwami, and Barbara Chase Riboud will finally receive the recognition they so rightly deserve, as institutions reevaluate their contributions to the artistic continuum.
In parallel, Ossei-Mensah anticipates the influence of writers of color who engage in incisive critiques of abstract art's relationship to cultural practices. Hilton Als, Robin Givhan, Folasade Ologundudu, and Doreen St. Felix, among others, are poised to exert a profound impact on the art world's discourse. Furthermore, he highlights the forthcoming solo exhibitions in 2023 by artists Chase Hall, Guadalupe Maravilla, Ming Smith, Tomashi Jackson, Frank Stewart, Amoako Boafo, Kennedy Yanko, and Anoushka Mirchandani as indicative of the artistic tapestry that will unfold this year.
Hans Ulrich Obrist: Rethinking Ownership, Land, and the Body in Futuristic Contexts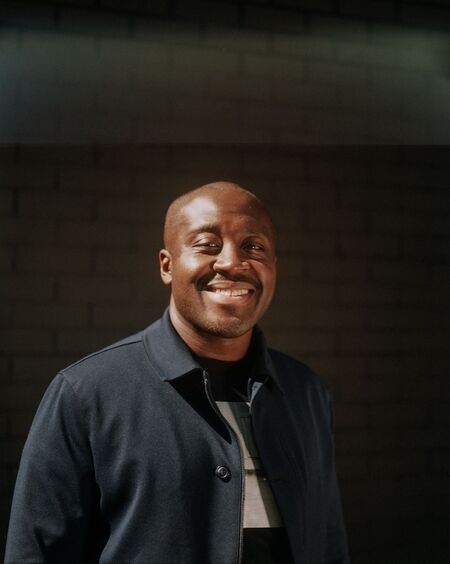 Hans Ulrich Obrist, the Artistic Director of Serpentine Galleries in London, directs our gaze toward artists who challenge established notions of ownership, land, and the human body in the context of futurity. Obrist's excitement centers on video games, which he views as the defining medium of the 21st century, akin to movies in the 20th century and novels in the 19th century. He envisions artists leveraging video games to craft innovative environments, with Gabriel Massan's work standing as a shining example. Massan's creations beckon players to navigate fantastical realms, blending digital sculptures, bespoke animation, films, camerawork, and sound to create immersive experiences.
Obrist situates Massan within a cohort of visionary Brazilian artists, including Castiel Vitorino Brasileiro, Jota Mombaça, and Ventura Profana. Moreover, Obrist extols the legacies of Adrián Villa Rojas, Yinka Shonibare, and Otobong Nkanga, who uphold the mantle of Gianfranco Baruchello's work in the realm of art and the environment. These artists, like Precious Okoyomon and Alexandra Daisy Ginsberg, explore temporalities, gardens, and nature, challenging established paradigms in their quest to shape the future.
Read More : Harmony Unveiled: The Intrinsic Artistry of Music
Vivian Crockett: New Media Art, Film, and Photography in Latin America
Vivian Crockett, a curator at the New Museum in New York, peers into the world of new media art, film, and photography, particularly focusing on artists of color from Latin America. Crockett underscores the imperative of comprehending the region's intricate political landscapes, which play a pivotal role in shaping the art emerging from this dynamic milieu. The forthcoming Sharjah Biennial and São Paulo Bienal promise to ignite transnational dialogues that probe issues of race, class, and Indigenous autonomy.
On the domestic front, Crockett eagerly anticipates major video and media exhibitions at MoMA and the Modern Art Museum of Fort Worth in 2023. Additionally, she singles out Isaac Julien's survey at Tate Britain and Ja'Tovia Gary's solo exhibition at Paula Cooper Gallery as marquee events to watch.
Read More : The Enigma of Art and Music: Why Do They Stir Our Souls?
Eileen Jeng Lynch: Land Art, Indigeneity, and Immersive Experiences
Eileen Jeng Lynch, a curator at The Bronx Museum in New York, forecasts that land art, Indigeneity, and immersive art practices will seize the spotlight in 2023. She champions artists who employ conceptual art as a conduit for navigating history and memory. Firelei Báez, Chloë Bass, Maria Berrio, Andrea Chung, Joana Choumali, Sean Desiree, Abigail DeVille, Anaïs Duplan, Scherezade García, Guadalupe Maravilla, Daniel Lie, and Jodie Lyn-Kee-Chow are among the luminaries she spotlights for their unique perspectives and contributions.
Moreover, Jeng Lynch extols artists who craft counternarratives that challenge established historical records while pushing the boundaries of their medium. Derek Fordjour, Tomashi Jackson, Sara Jimenez, Anina Major, Natalia Nakazawa, Angel Otero, Kevin Quiles Bonilla, Amina Ross, Tariku Shiferaw, Jean Shin, and Saya Woolfalk embody this spirit of artistic exploration. Jeng Lynch also celebrates self-taught artists, often labeled as 'outsider artists,' for infusing new energy into the artistic landscape, and she remains excited about their potential discoveries in 2023.
Jesse Firestone: Genre-Breaking Art and Embracing Imperfection
Jesse Firestone, curator at Montclair State Galleries in Montclair, New Jersey, sets their sights on genre-breaking art in 2023. They foresee outsider art practices gaining prominence, where humor, unconventional materials, and provocative subjects converge. Firestone anticipates a growing interest in performance artists who embrace failure while retaining a profound dedication to their craft. The allure lies in embracing imperfection, messiness, and unpredictability, all emblematic of the spirit of risk-taking that defines 2023.
Firestone's perspective is informed by the tumultuous journey of crypto art in 2022, a rise and fall marked by NFTs. As artists reflect upon the market's lessons, they will grapple with questions of value and authenticity in the world of art. In this landscape, physical media art and works that resonate with the human body are poised to make a significant impact in the year ahead.
Rachel Vera Steinberg: Unveiling the Mysteries of Sculpture and Computer-Generated Art
Rachel Vera Steinberg, curator at Smack Mellon in New York, delves into the enigma of art production, bridging the realms of sculpture and computer-generated art. Steinberg draws inspiration from artists who boldly push the boundaries of their chosen mediums and exhibition spaces. Emily Clayton, Tomi Faison, and Charisse Pearlina Weston are exemplars of this innovative spirit, each leaving an indelible mark on the artistic landscape.
Steinberg is poised to explore conceptually driven works that intersect with text- and discourse-based art, exemplified by K Allado-McDowell's recent book "Amor Cringe" (2022), co-written with AI software. She also envisions an artistic response to systemic injustice, where class and social equity take center stage, echoing the resonant voices of scholars like Lisa Lowe, Anna L. Tsing, and Saidiya Hartman.
Zoé Whitley: Defying Genre Expectations and Inter-Institutional Collaboration
Zoé Whitley, Director of Chisenhale Gallery in London, embarks on a journey with artists who defy the expectations of traditional genres. Whitley draws inspiration from painters like Ravelle Pillay, who conjures magic from the fluidity of oil paints, and Laurie Kang, a photography-trained artist who reimagines architectural atmospheres. These creators inject poetry, tenderness, and innovation into their works, redefining artistic frontiers.
Whitley also foresees a future where institutions collaborate more extensively, offering greater resources to support audacious art practices. These partnerships have the potential to yield long-running exhibitions that reach a wider audience, ultimately shaped by manifestos like Tricia Hersey's "Rest is Resistance" (2022) and Avery Gordon's "Ghostly Matters: Haunting and the Sociological Imagination" (1997).
Conclusion
As we navigate the intricate tapestry of the art world in 2023, these seven curators stand as guiding lights, illuminating the path ahead. Their insights collectively herald an era of artistic exploration, risk-taking, and innovation. Within this mosaic of trends and perspectives, artists will continue to shape the future, pushing the boundaries of mediums, challenging conventions, and inviting us to witness the boundless possibilities of human creativity. The year ahead promises to be a canvas of unprecedented artistic endeavors, one that beckons us all to embark on a captivating journey into the realm of contemporary art.